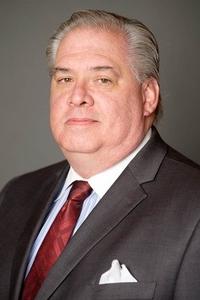 Steven P.
Gimmarro, AAMS®, AWMA®,CWS®
Strategic Wealth Coordination Consultant
Steven Gimmarro is a 39 year veteran of the Financial Services and Wealth Management Industry. Steve's specialty is working with affluent and ulta affluent small business owners and professionals, on a fee basis in the areas of Estate Plan Funding, Retirement Planning/Employee Benefits Planning, Investment Planning, and Business Planning.
Steve takes a "holistic" approach to working with his clients. He approaches each clients situation from a strategic and coordinated approach. First by taking the time to know his clients, their families, and their business relationships in depth. And from that depth, creates a plan that will be in the best benefit for the client's financial future, one that is efficient and tailored for thier financial well being.
Education:
Attended the University of Missouri and Kansas City
Major in Business Administration 1977-1981
Accredited Asset Management Specialist AAMS ®
Conferred by the College for Financial Planning 2009
Accredited Wealth Management Specialist Course. AWMA ®
Conferred by the College for Financial Planning, 2010
Certified Wealth Strategist CWS ®
Conferred by Cannon Financial Education, 2010